Appointment of Alumna Kimberly L. Jones as Associate Provost for Faculty Affairs
January 14, 2022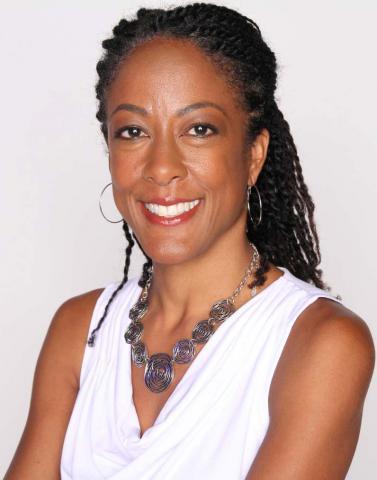 The Office of the Provost recently announced the appointment of Kimberly L. Jones, Ph.D., (BSCE '90) as associate provost for faculty affairs. In her role, Dr. Jones will work directly with President Frederick and Provost Wutoh and advise on faculty academic matters, disciplinary actions, academic processes and procedures and other assigned responsibilities.
Dr. Jones is an esteemed alumna of our civil and environmental engineering program and has served as a professor in and chair of the Department of Civil and Environmental Engineering, as well as associate dean for research and graduate education. Her continued dedication and service are the epitome of what it means to be a Howard Bison.
In his community announcement, Provost Wutoh acknowledged Dr. Jones' outstanding accomplishments:
"A fellow of the Association of Environmental Science and Engineering Professors (AEESP), a board-certified environmental engineer, and a member of the International Women's Forum, Jones' research interests include water and wastewater quality, environmental policy, membrane separations, global water treatment, environmental justice, risk evaluation and environmental nanotechnology.
"Jones has received the Researcher of the Year award from Howard University, a Top Women in Science Award from the National Technical Association, the Outstanding Young Civil Engineer award from University of Illinois Department of Civil and Environmental Engineering, an NSF CAREER Award, an Outstanding Leadership and Service and Outstanding Faculty Mentor award from Howard University, and Top Women Achievers award from Essence Magazine. 
"Jones currently serves as a presidential appointee to the Board of Directors of the National Institute of Building Sciences. She has also served on the Chartered Science Advisory Board of the Environmental Protection Agency, where she chaired the Drinking Water Committee and was liaison to the National Drinking Water Advisory Council."
We express our deepest gratitude to Dr. Jones for her many years of devoted and genuine service to the College of Engineering and Architecture and continued service to Howard University.
Categories
Alumni, Civil and Environmental Engineering and College of Engineering and Architecture