Architecture Assistant Professor Farhana Ferdous Granted 2022 NEH Fellowship and Alzheimer's Association Diversity Grant
June 22, 2022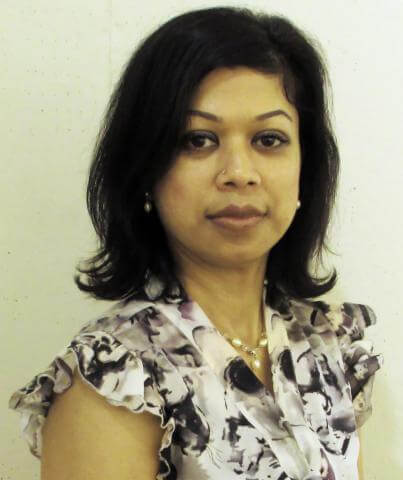 Architecture assistant professor Farhana Ferdous, Ph.D., is the recipient of a 2022 National Endowment for the Humanities (NEH) Fellowship. According to NEH, the fellowships are competitive awards granted to individual scholars pursuing projects that embody exceptional research and rigorous analysis and provide support to recipients to conduct research or to produce books or other quality digital materials.
Ferdous was granted an award of $60K for her project titled "Urbanization, Urbanicity, and Wellbeing in the City of Baltimore". Her research for this project is leading to the revision of an undergraduate course and a peer-reviewed article on minority health and urban design in Baltimore since 1900.
"My students are particularly interested to trace the design history of segregation and its impact on minority health. This research is intended as significant steps towards rectifying a major gap in education about the chronological history of racial disparities by focusing on how urbanization, urbanicity, and residential segregation have transformed the minority health and well-being in Baltimore city since the 1900s to the present. This project will expand the existing knowledge by filling the gaps in the multi-discipline arena that is very timely and urgent for wider humanities disciplines, AA communities, and HBCU institutes," said Ferdous.
Ferdous also recently received a $120K research grant from the Alzheimer's Association for the development of a valid spatial environment assessment tool (SEAL) for long-term care facilities.
This research grant supports Ferdous' ongoing, impactful research on how the design of long-term care communities impacts the health and well-being of residents with dementia. For this project, Ferdous and her team will provide valuable insight into developments on the impact of Covid-19 on the overall health and well-being of these residents and how their increased risk of Covid-19 transmission may partially be a consequence of the inadequate design of spaces in long-term care facilities.
The team's research plan is to conduct a study examining how older residents with dementia, their risk of disease transmission, and their social connectedness are affected by the spatial design in long-term care facilities. Spatial layouts from six local Maryland facilities will be compared to evaluate the quality of each environment in how social and health-related factors are promoted. For example, some factors the researchers will be evaluating are access to nature and the level of ventilation.
With these research results, the team will develop their user-friendly mobile app, the Spatial Environment Assessment tool (SEAL), which will aid in providing scores for the overall quality and design of spaces in long-term care facilities.
Categories
Architecture, Research and College of Engineering and Architecture