Architecture Department Chair Hazel R. Edwards Elected to the College of Fellows of the American Institute of Certified Planners
April 5, 2018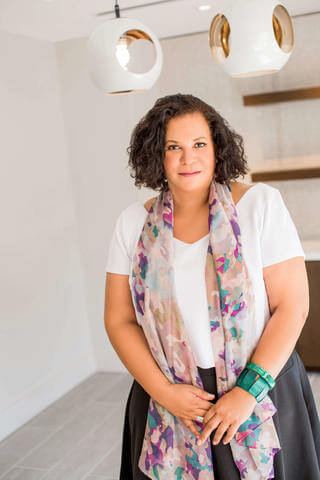 Architecture Department Chair Hazel R. Edwards has been elected to the College of Fellows of the American Institute of Certified Planners (FAICP) and will be inducted on April 22, 2018 at the 2018 Induction Ceremony in New Orleans.
FAICP Selection Committee Chair Mitzi C. Barker in the announcement letter to Dr. Edwards, dated February 16, 2018, states:
"We believe that your planning career represents the qualities that define Fellowship within AICP. We hope that, in accepting this honor as a member of the College of Fellows, you will continue to be actively engaged in advancing the future of the planning profession by serving as a role model and mentor to other planners."
Dr. Edwards was nominated by the National Capital Area Chapter of the American Planning Association (NCAC-APA) in the Teaching and Mentoring Category. NCAC-APA President Michael Brown recognizes Dr. Edward's important role at Howard University in his nomination letter to the FAICP:
"Dr. Edwards began her career as a campus planner at Howard University, where she first guided the West Campus and Central Campus Plans [in the late 1990s]. Early on, she recognized the importance of including the community's perspective in the development plans. She facilitated a one-day community workshop engaging the Advisory Neighborhood Commissions and neighborhood groups to bring the community's voice to the planning process. Many of the projects that were an outcome of the campus plans are still integral to Howard University's function and form today. Ultimately, her work as a campus planner served as the foundation for her teaching pedagogy. Her future coursework would include diverse perspectives and an emphasis on the importance of engaging the community into the planning process.
… With a proven record of exceptional commitment to planning education and exemplary personal leadership, Dr. Edwards' was recruited back [in 2016] to the place where it all started for her: Howard University. As a Professor and Chair of the Department of Architecture [and returning alumna], … she continues to advocate for a multi-disciplinary approach, incorporating principles of urban planning into her mentorship with architecture students to broaden their understanding of the built environment. Her return to Howard demonstrates her continuing commitment to bringing diverse perspectives and individuals to the planning profession and exposing the profession to underrepresented communities. Dr. Edwards is the first female to head the department since its foundation in 1911.
… More than 900 students from around the world have benefitted from Dr. Edwards' tutelage over nearly 30 years. Her application highlights significant contributions made to students and their academic programs while advancing the planning profession. I am honored to submit Dr. Hazel Edwards for nomination to the College of Fellows. Her credentials and experience are truly outstanding, and her accomplishments in teaching and mentoring have advanced the field and its newest professionals alike."
Join us in congratulating Dr. Edwards on this outstanding, well-deserved achievement.
Categories
Alumni and Architecture