Architecture Lecturer Nea Maloo Receives Prestigious Course Development Prize
April 20, 2022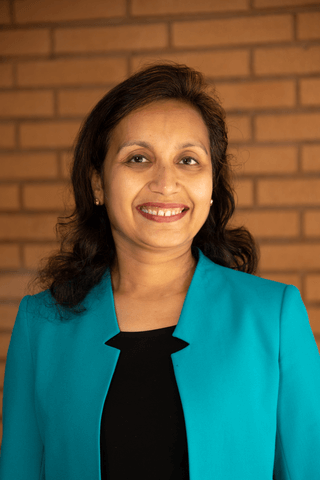 From The Dig (formerly the Howard Newsroom):
WASHINGTON – Architecture lecturer Nea Maloo, AIA, was recently announced as the winner of the 2022 Association of Collegiate Schools of Architecture Course Development Prize issued in collaboration with Columbia University's Temple Hoyne Buell Center for the Study of American Architecture. The competitive prize recognizes exemplary course proposals on the designated theme of "architecture, climate change and society."
Environmental Justice (EJ) + Health + Decarbonization is the title of Maloo's winning course proposal. The course was designed to instruct students on how to put sustainable building practice at the center of environmental health, justice and social equity. It was created as a new interdisciplinary course offered in the Howard University College of Engineering and Architecture for students majoring in architecture, engineering and environmental studies. It will be offered beginning in Fall 2023.
"This course embraces architecture, climate and society together as a whole and empowers students to become leaders in sustainability," Maloo said. "By incorporating design methods of decarbonization and health in building, we will create environmental justice for all."
The course will offer an overview of the use of technological tools used in the field, such as energy simulation modeling, as well as collected data, healthy building material and design approaches in architectural design. Students will also learn theory and practice of building decarbonization as a foundational approach to environmental justice. The overarching goal is for students to learn to design buildings with holistic strategies while applying decarbonization and using healthy building material that will promote climate justice within the architecture profession to the broader local and global community.
According to the Buell Center website, successful proposals for the prize were to include methods and themes that innovate within the educator's institutional setting. Students should be challenged in a way that would equal in weight to the challenges faced in society during a pandemic as the intertwined causes and effects of climate change prevail.
Categories
Architecture and College of Engineering and Architecture