Assistant Professor Gloria Washington Receives 2021 National Center for Women and Information Technology Mentoring Award for Undergraduate Research
April 30, 2021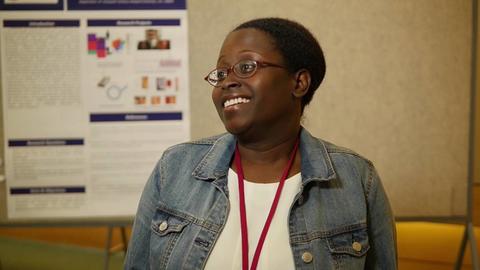 Computer Science Assistant Professor Gloria Washington, Ph.D. recently received the 2021 National Center for Women and Information Technology (NCWIT) Mentoring Award for Undergraduate Research (MAUR). Awardees were selected for their outstanding mentorship, high-quality research opportunities, recruitment of women and minority students, and efforts to encourage and advance undergraduates in computing-related fields.
"HBCU undergraduate researchers often create technologies that are positive, transformative, and disruptive. However, most of these tech tools get little recognition outside of the HBCU campus, but I'm hoping that will change. Students are creating their own opportunities rather than asking for a seat at the table and I'm just mentoring them through that process. It's helping me become a better listener as I construct my own table as well," said Dr. Washington.
Dr. Washington has mentored numerous students through a U.S. Department of Homeland Security-funded grant designed to expose undergraduates to research in biometrics and cybersecurity. She is also Co-PI for a program called I-RISE Scholars, in which undergraduate students have the opportunity to work directly with her graduate students on research in biometrics, computer science education, and augmented reality. In addition, Dr. Washington teaches an undergraduate research class in which students pursue independent research projects of their own.
"Dr. Washington has not only provided a mentorship program but has provided a place her students can gain friendship, confidence, discipline and motivation. She is committed to seeing her students succeed. Her diligence, bright mind, inquisitive nature and unwavering commitment to helping others enabled her to achieve this success. It's great to see that her hard work and achievements have been recognized" said Ahmed Rubaai, Ph.D., chair of the Department of Electrical Engineering and Computer Science.
Categories
College of Engineering and Architecture and Electrical Engineering and Computer Science