Assistant Professor Hessam Yazdani Receives NVIDIA Grant for Infrastructure Resilience and Sustainability Research
September 16, 2021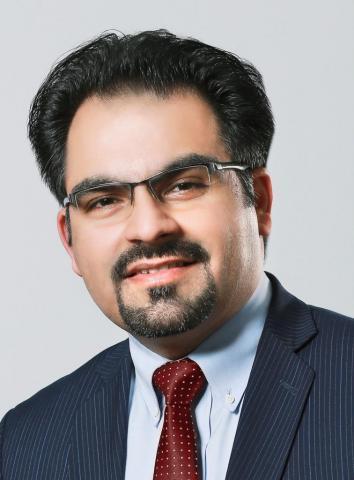 Civil and Environmental Engineering Assistant Professor Hessam Yazdani, Ph.D. recently received an award from the NVIDIA Academic Hardware Grant Program. Through this highly selective program, NVIDIA partners with academic institutions around the world to advance research in and driven by artificial intelligence and data science.
The grant will support academic research in leading research areas related to artificial intelligence and data science.
"We are grateful to NVIDIA for this grant. It will help us advance our computational research in improving the resilience and sustainability of infrastructure systems and the built environment, which play a critical and growing role in national health, prosperity, and security," said Dr. Yazdani.
Dr. Yazdani and his team will primarily focus their research on enhancing the performance of geotechnical and structural systems, developing new materials, and understanding the role of the built environment in containing or spreading diseases such as COVID-19.
Categories
Research and Civil and Environmental Engineering