Assistant Professor Sami Hasnine Leads Amazon-Funded Cold Chain Implementation Research
September 30, 2021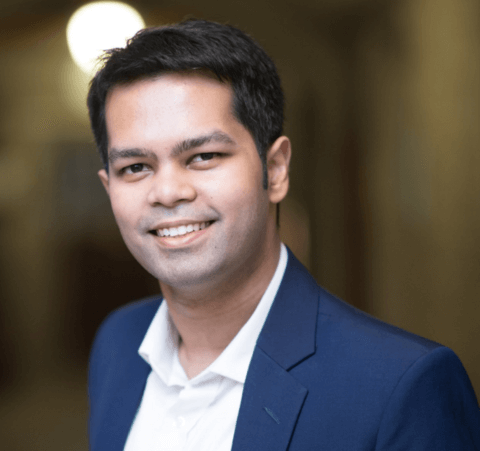 Civil and Environmental Engineering Assistant Professor Md Sami Hasnine, Ph.D. leads the Amazon Transportation Services (ATS) funded Vertically Integrated Project (VIP) for cold chain implementation research at Howard University. The VIP framework fosters long-term faculty research-based team projects open to any student in any discipline. A vertical mentorship is practiced from the professor to undergraduate students through graduate students.
Amazon Business Intelligence Senior Manager Lei Chen and his team are excited for the opportunity to collaborate with Howard University faculty and students on this innovative project.
"This is an excellent opportunity for our engineering students to contribute to Amazon's state-of-the-art freight modeling framework," says Dr. Hasnine. "This project is a perfect example of how we use theoretical models to solve complex day-to-day freight operation-related challenges."
The research project will help develop advanced machine learning and econometric models to tackle newfound freight optimization problems. More specifically, this project focuses on the cold chain implementation in an inbound supply chain network.  
Based on their research, the team comprised of undergraduate and graduate civil and environmental engineering and computer science students will create a web-based service for cold chain shippers. The service will allow shippers to send their freight pickup requests and then build optimized execution plans for the inbound process, including freight pickup, DC cross-dock, and delivery to destination facilities. The most cost-efficient route solutions that meet the time, temperature, capacity, and operational constraints will be generated by the web-based service.
"Amazon's involvement in the VIP at Howard program is significant.  Our students will be exposed to a real-world technical problem. With Amazon's technical support and the faculty advisor's supervision, our students can expect to gain the skills and proficiency needed to excel in industry, as well as the soft skills needed for rewarding teamwork in their careers. I hope this project leads to a long-term relationship between Amazon and VIP at Howard," commented Charles Kim, Ph.D., professor of electrical engineering and VIP at Howard coordinator.
Student researchers will complete various travel demand modeling and supply-chain related coursework during their undergraduate and graduate studies. This project will help students to connect classroom learning to practical and complicated transportation problems. Improvement of ATS' freight delivery performance is the expected outcome, and the plan is for the solution to be easily applied and transferred to various locations around the US.
Categories
Research, Civil and Environmental Engineering and College of Engineering and Architecture