Assistant Professor Solmaz Tabtabaei Receives $450K USDA Grant to Research 3D Food Printing for Plant Proteins
August 17, 2020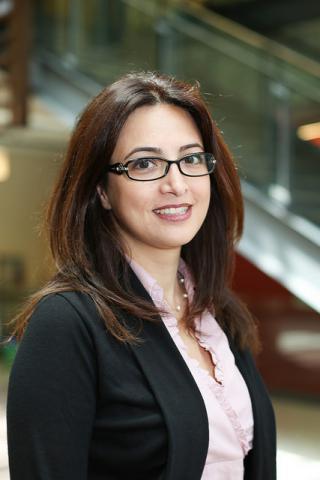 Chemical Engineering Assistant Professor Solmaz Tabtabaei recently received a four-year $450K grant from the National Institute of Food and Agriculture (NIFA) at the United States Department of Agriculture (USDA) for her research on the classification of legumes and cereals for 3D food printing.
"Ultimately my team's goal is to develop eco-friendly bioseparation technologies for the production of novel plant-based protein-rich (3D) snack foods free of chemical residues with the aim of concurrently addressing major issues in sustainable energy, human nutrition, and the environment," says Dr. Tabtabaei.
Dr. Tabtabaei will examine certain behaviors that are observable during the implementation of a tribo-electrostatic separation (TES) technique used to classify legumes and cereals into their major constituents of protein and starch. Following this technique, she will utilize the protein-enriched fractions as printing materials for extrusion-based 3D printing to produce nutritionally balanced protein snack foods.
The goal, Dr. Tabtabaei says, is to eliminate water consumption during the plant protein concentration process. With the results of her research work, Dr. Tabtabaei hopes to satisfy the growing demand for healthy novel plant protein food products. If successful, her findings may be able to positively impact the U.S. economy by changing the type of protein ingredients that are used for food production.
This research project has yet another invaluable goal: It will create research opportunities for Howard University chemical engineering undergraduate and graduate students and assist in diversifying the field of bioprocess and food engineering. Since Dr. Tabtabaei joined Howard University in Fall 2016, she has been awarded over $750K in research grants from the National Science Foundation and USDA-NIFA-AFRI. She has also published several articles in peer-reviewed journals such as Food Chemistry, Powder Technology and Separation & Purification Technology.
Categories
Research and Chemical Engineering