Associate Professor Grant Warner Receives 2018 BEYA Innovators Award
March 11, 2018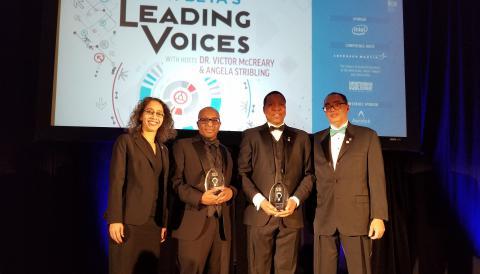 Mechanical Engineering Associate Professor Grant Warner, Ph.D. received the Black Engineer of the Year Awards (BEYA) Innovators Award. Dr. Warner was honored along with Computer Science Professor Legand Burge, Ph.D. for their collaborative work to build the entrepreneurial mindset throughout Howard University.
A feature of their work has been the Lean Startup Training, which is available through workshops, courses, and boot camps to undergraduate students, graduate students, and faculty.
Their work has attracted funding from the National Science Foundation as well as private support from leading accelerators and entrepreneurs.
The award was presented during the 2018 BEYA STEM Conference in Washington, D.C.
Categories
Mechanical Engineering