CEA Sees 66-point Increase in U.S. News 2019 Best Graduate Schools Rankings
June 21, 2018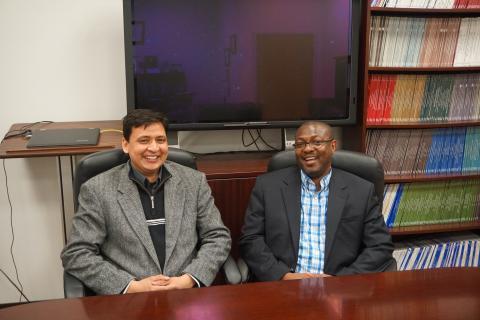 The College of Engineering and Architecture (CEA) sees a 66-point increase in ranking in the U.S. News 2019 Best Graduate Schools Rankings. This historic increase over the past three years places CEA in the nation's top 12 percent of engineering colleges.
CEA has seen significant results sprouting from the genuine and collective efforts of students, staff and faculty under the bold leadership of Dean Achille Messac. The high quality of CEA students, their brilliance, determination, and commitment to forge ahead in their respective fields through rigorous study and research, has greatly attributed to the advancement of our college.
The Howard Newsroom of the Office of University Communications shares President Frederick's congratulatory remarks, as well as Dean Messac's thoughtful feedback:
"We are extremely proud of the hard work that the faculty and leadership in our graduate programs are doing to enhance their respective programs every year," says President Wayne A. I. Frederick. "To be recognized among our peers by U.S. News and World Report is a testament to the excellent education Howard provides to its students."
Howard University College of Engineering and Architecture (CEA) increased to the top 12 percent of engineering colleges in the nation with a No. 132 ranking. The new ranking marks a 66-point increase over the past three years. CEA Dean Achille Messac, Ph.D., cites a series of transformative, bold initiatives that have begun to show significant results. These have impacted every aspect of college life, which include new faculty and staff hires; student enrollment growth; new leadership at all levels; new successful programs, including a visionary Google Initiative in Computer Science; and greater visibility of faculty achievements of national scope.
"I note that, at No. 132, we are still well below our true standing as a scholarly community, with a mission of national scope. We intend to ascend to No. 100 within the next few years; and thereafter, to place at No. 50 or above," says Dean Messac. "That is who we are, in line with our technical standing and our solemn social mission. We will always keep our doors wide open to those eager to climb the social ladder."
Categories
College of Engineering and Architecture