Celebrating the Life of Architecture Alumnus Eddie Jerome Strachan, Ph.D.
August 23, 2019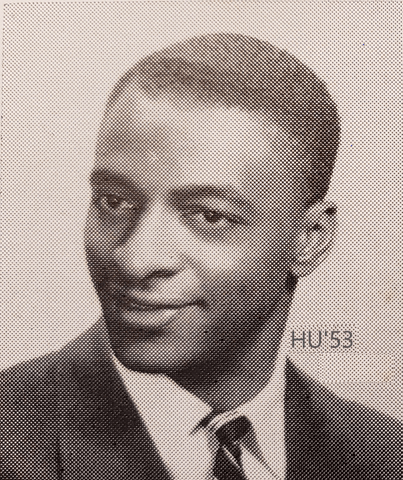 We celebrate the life of Architecture Alumnus Eddie Jerome Strachan, Ph.D. (B.Arch. '53). Dr. Strachan was an exemplary student. He was a member of the Kappa Alpha Psi Fraternity, in which he was quite actively engaged. He was also a member of the Engineering and Architecture Honor Society. As a senior in the architecture program, he served on the Engineering and Architecture Student Council, advocating for his fellow classmates in his role as President. His student activities also included membership with the National Technical Association and the American Institute of Architects and a staff role for the Slipstick Newspaper. In 1951, he tutored for the Men's Dormitory Council as well, ensuring that every minute of his time on campus was wisely spent.
After successfully completing the Bachelor of Architecture program at Howard University, and being selected valedictorian of his class, Dr. Strachan pursued graduate studies in architecture, obtaining his Doctor of Philosophy in Architecture from Columbia University. A native of Miami, Dr. Strachan also excelled in his elementary and secondary education, being selected valedictorian of his class at Dorsey High School.
Dr. Strachan began his professional career as an architect with the Miami-Dade County School Board. Following his tenure there, Dr. Strachan continued his architectural career with private firm Ferrandino Architects in Miami, Florida. Having accumulated both public and private architectural experience, Dr. Strachan established his own firm – Dr. Eddie J. Strachan & Associates in 1981.
Dr. Strachan was successful in designing and renovating many iconic buildings, including the Kappa Alpha Psi house in Washington, D.C. Through his firm, he was also successful in designing notable buildings across Miami, such as the Range Funeral Home.
Dr. Strachan is remembered for his kind, gentle and giving spirit. We are perpetually grateful for his contributions to our college – his college.
A memorial service will be held in honor of Dr. Strachan in the Howard H. Mackey Building during the week of September 23-27, 2019. We extend our deepest condolences to family and friends.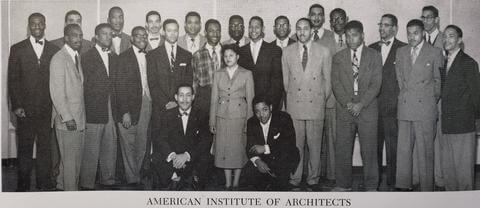 Categories
Alumni and Architecture