Chemical Engineering Associate Professor Tao Wei Receives $400K NSF Grant for Cyber Training on Materials Genome Innovation for Computational Software
December 15, 2021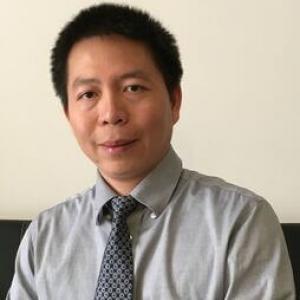 Chemical Engineering Associate Professor Tao Wei, Ph.D. recently received a $400K NSF Grant for Cyber Training on Materials Genome Innovation for Computational Software (CyberMAGICS). The overall grant totals $1M for researchers at Howard University (HU) and the University of Southern California (USC). Prabitha Dev, Ph.D., associate professor of physics in the Howard University Department of Physics and Astronomy, will serve as co-PI to Dr. Wei.
The research team will develop training modules for a new generation quantum materials simulator named AIQ-XMaS (AI and quantum-computing enabled exascale materials simulator). AIQ-XMaS has unique capabilities that enable the study of a wide range of materials and devices in areas that have significant societal impact such as optoelectronics, the study and application of light-detecting devices, and pandemic preparedness.
The training modules will be made available via CyberMAGICS, the portal the team will develop as a single-entry access point to all training modules and will include step-by-step instructions and associated tutorial slides/videos. Cloud access will also be made available to trainees.  With a strong focus on underrepresented students, 1200 trainees from across HU and USC will be a part of the pilot program in classroom and workshop settings.  
Categories
Research, Chemical Engineering and College of Engineering and Architecture