Commemorating the Life of Distinguished Professor Peter Bainum, Ph.D.
April 15, 2020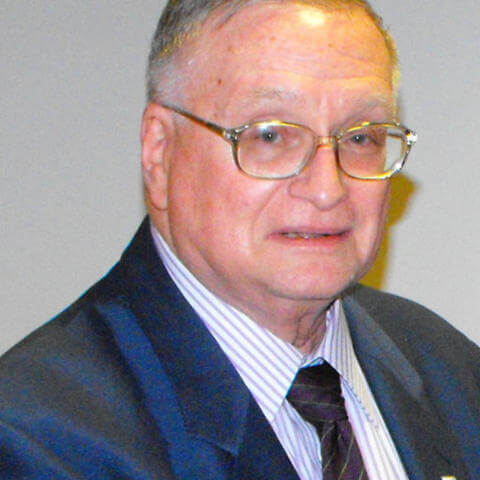 We celebrate the life of Distinguished Professor of Aerospace Engineering, Emeritus, Peter Bainum, Ph.D. Dr. Bainum served as a Howard University Department of Mechanical Engineering faculty member from 1969 to 2003. Throughout his academic career, Dr. Bainum held many other professional positions in his field.
Most notable of these other positions held by Dr. Bainum were within the American Astronautical Society (AAS). AAS dedicated a memorial page to Dr. Bainum, and states, "his legacy within our society and across the space community will never be forgotten". Dr. Bainum served ten terms as AAS Vice President-International. From 1976 to 1986, Dr. Bainum served in five executive roles for AAS: Vice President-Publications, Vice President-Technical, First Vice President, Executive Vice President, and Director of International Programs. Dr. Bainum was also a member of the AAS International Programs Committee.
Dr. Bainum was a longtime Fellow of AAS, as well as the American Institute of Aeronautics and Astronautics (AIAA), the American Association for the Advancement of Science (AAAS), of the British Interplanetary Society and an Honorary Member of the Japanese Rocket Society. Dr. Bainum received his Ph.D. in aerospace engineering from Catholic University, his M.S. in aeronautics and astronautics from the Massachusetts Institute of Technology, and his B.S. in aeronautical engineering from Texas A&M University.
Dr. Bainum also received several accolades throughout his career that reflected his passion, hard work and dedication to his profession. His accolades include the SAE Teetor Award for Engineering Educators, Outstanding Faculty Award from the Howard University Graduate School, Howard University Award for Outstanding Research, the 1989 AAS Dirk Brouwer Award, the Howard University Most Productive Ph.D. Faculty Mentor Award (Mechanical Engineering), the Spark M. Matsunaga Memorial Award for International Cooperation in Space, the International Astronautical Federation Malina Award for Outstanding Contributions to Space Education, and the AIAA International Cooperation Award.
Howard University Alumna Aprille Ericsson, Ph.D., remembers Dr. Bainum: "I will be forever in his debt for his training and his honing of my technical presentation skills, which helped to propel my winning of several student technical presentation awards. At Howard University, he was jokingly known as the International Traveler. It was due to his insistence that I traveled and presented at several international aerospace/engineering conferences. One of my favorite memories was during the NASA Goddard Research Symposium when he shared his pride in the first time he was co-chairing a technical session with one of his students, me, Dr. Aprille Ericsson."
Categories
Mechanical Engineering