Computer Science Faculty Named Recipients of 2020 Amazon Research Awards
May 6, 2021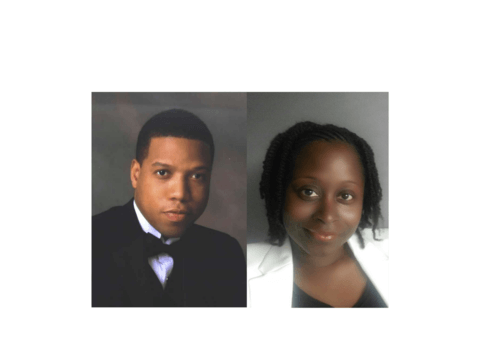 Computer Science Professor Legand Burge and Assistant Professor Gloria Washington have been named recipients of the 2020 Amazon Research Awards. Last week, Amazon announced the 101 award recipients who represent 59 universities in 13 countries. The award recipients' proposals were selected from a record number of submissions in any of the five areas of AI for Information Security, Alexa Fairness in AI, AWS AI, AWS Automated Reasoning, and Robotics. Each award is intended to support the work of one to two graduate students or postdoctoral students for one year, under the supervision of a faculty member.
Dr. Burge's winning proposal was titled "Voice-FAQ: artificial intelligence for triaging cognitive decline through modeling vocal prosody and facial expressions". Dr. Burge's work builds from prior work that utilizes the Functional Activities Questionnaire (FAQ), to detect and track diminishing cognitive function in older adults with onset Alzheimer's Disease. His team will focus on developing AI technology to monitor vocal prosody information during the FAQ in combination with facial expressions to detect and track cognitive decline.
Most caregivers of adults with social cognition impairments are overwhelmingly female and low-income.  Caregivers experience feelings of depression and being overwhelmed when caring for an older adult without appropriate social support mechanisms.  
"This research involves an interdisciplinary effort to develop socio-technology to assist caregivers with triage of elderly patients with symptoms of cognitive decline," said Dr. Burge.
Our second winning proposal submitted by Dr. Washington was titled "Towards identification of uncomfortable speech in conversations". Dr. Washington's work seeks to examine if technology can help humans become more empathetic by exposing common microaggressions that are said within person-to-person conversations. Technology developed through this project will model spoken microaggressions and will one day lead to interactive and smart implicit bias and unconscious bias training.
"Microaggressions or negative slights meant to demean or detract from a person's culture, gender, identity, race, ethnicity, etc. are commonly hurled in human communications. Microaggressions can be racial, gendered, sexual, or intersectional and can offend from various angles depending on the receiver," said Dr. Washington.
Categories
Research and Electrical Engineering and Computer Science