Howard University Architecture Assistant Professor Farhana Ferdous Receives 2022 ARCC New Researcher Award
July 20, 2022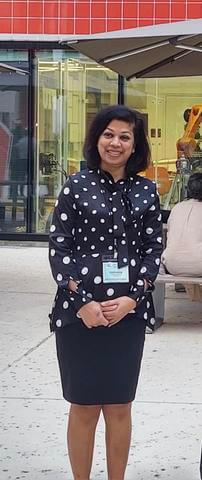 From The Dig:
Howard University architecture assistant professor Farhana Ferdous, Ph.D., recently received the 2022 Architectural Research Centers Consortium (ARCC) New Researcher Award.
The ARCC New Researcher Award celebrates the activities, accomplishments and promise of scholars in the early stages of their research careers. Ferdous received the award for critical and timely research, extraordinary teaching and research skills, and for her work in the development of evidence-based design.
"I am extremely honored and pleased to be selected for this prestigious recognition. My heartiest gratitude to the ARCC selection committee and board of directors for acknowledging my accomplishment through this highest honor," Ferdous said.
Ferdous pointed to her status as a woman architect, scholar and an educator from a diverse background with extensive academic experience at a historically Black college and university (HBCU), as influential in bringing social, cultural and intellectual diversity to her work. She said her teaching philosophy is grounded in hands-on learning, primarily through the integration of studio work with diversified communities of color.
"My evidence-based environmental design research not only underpins theoretical and analytical framework, but also informs my pedagogical missions and research agendas in academia," she said.
Ferdous said the award would support her continuing efforts to build symbiotic interconnections between design, practice and research, especially for those which are focused on health, design, and the marginalized or aging populations.
Categories
Architecture and College of Engineering and Architecture