Howard University ASME Chapter Receives 2023 Student Section Achievement Award
August 28, 2023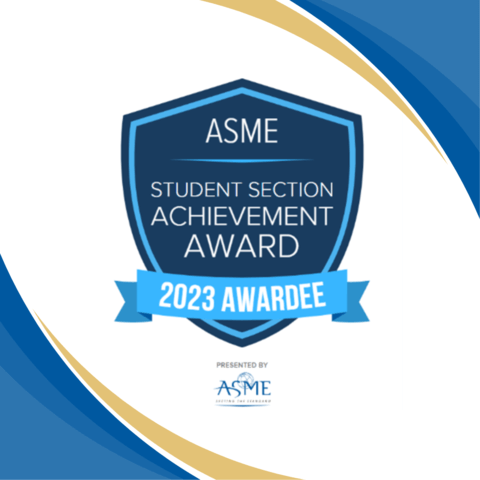 The Howard University student section of the American Society of Mechanical Engineers (HU ASME) recently received the ASME Student Section Achievement Award for the 2022-2023 academic year.
The Student Section Recognition Program was created to highlight the accomplishments of outstanding student sections. The program is designed to shine a light on the amazing work of ASME student sections produced throughout the ASME program year. These student sections make a difference in the lives of mechanical engineering students and on their campuses, and ASME takes the opportunity to congratulate the volunteer student leaders and members on their great work.
"This award underscores our dedication to nurturing our members, advancing ASME's mission, and strengthening our ties with the national ASME community. As we move forward, our resolve remains unshaken, and we eagerly anticipate another year of remarkable achievements," said Pelumi Adebayo, mechanical engineering senior, HU ASME president and College of Engineering and Architecture (CEA) Student Council president.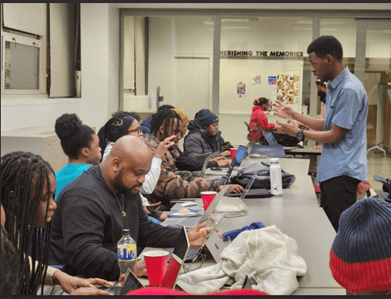 Throughout the past year, HU ASME orchestrated an array of impactful events aimed at enhancing technical prowess and building a strong sense of community. These initiatives included engaging general body meetings, which facilitated connections among members and introduced them to student leadership, participating in the CEA Student Organization Fair participation, initiating a campus cleanup project, hosting a collaborative study session with the Howard University chapter of the American Society of Civil Engineers, three technical design slams, a graduate school information session, a 3D printing technical workshop, and organizing a donation drive for the homeless.
HU ASME's resolute dedication to adding value to its member experience is recognized with this award. Looking ahead, HU ASME is even more poised to orchestrate a broader array of events, continuing to serve as a steadfast source of support for its members in pursuit of ASME's overarching mission of fostering technical competency and enhancing the professional wellbeing of its members.
The section would like to thank faculty advisor Professor Gbadebo Owolabi for his invaluable guidance and support.
Categories
College of Engineering and Architecture and Mechanical Engineering