Howard University Engineering Students Launch NASA Payload
September 7, 2022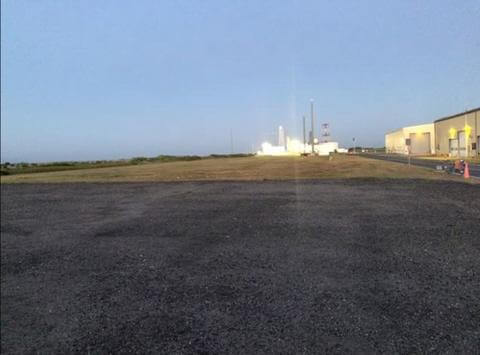 Howard University computer engineering junior Ayron Fears, mechanical engineering senior Khari Fletcher, electrical engineering Ph.D. student Cameron Lewis (BSEE 2019), and electrical engineering sophomore David Toler launched their RockOn!2022 educational payload experiment on the Terrier-Improved Orion sounding rocket from the National Aeronautics and Space Administration (NASA) Wallops Flight Facility in Greenbelt, Maryland this past summer.
After launch, the payload remained in the lower atmosphere for about two minutes and then descended by parachute. Minor atmospheric data was collected by RockOn!2022 student teams. The rocket carried 39 experiments from the RockOn!2022 program, as well as experiments from other educational programs.
The RockOn! workshop includes hands-on activities for student teams, such as learning how to build a sounding rocket payload. The Howard University RockOn!2022 team (Team #43) was sponsored by the NASA Goddard Space Flight Center through the STEM Pipeline Equity Inclusion and Diversity (SPEID) program, a multi-year program designed to increase the pipeline of students at the center. The team included high school junior Corey Lawrence, a student of the School Without Walls High School located at the George Washington University.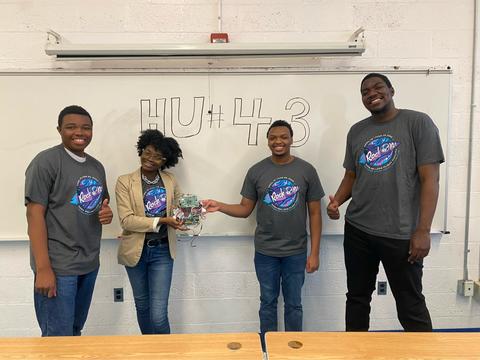 NASA's Goddard Space Flight Center manages the agency's Wallops Flight Facility, where NASA's Sounding Rocket Program is conducted. Mechanical engineering alumna Aprille J. Ericsson (M. Eng. 1990; Ph.D. 1995), new business lead for the Instrument Systems and Technology Division for the NASA Goddard Space Flight Center, facilitated the sponsorship of the Howard University team or Team #43.
According to Ericsson, Team #43 received and completed the payload in approximately two weeks due to a tight deadline.
"I don't think any other team has ever completed the RockOn! project that quickly before," commented Ericsson, especially proud of Lewis whom she assigned as project management lead.
Watch the launch on YouTube.
Categories
Research, College of Engineering and Architecture, Electrical Engineering and Computer Science and Mechanical Engineering