Mechanical Engineering Alumna Delicia Gunn Challenges Industry with Product Launch for Sustainable Building Insulation Material
May 24, 2022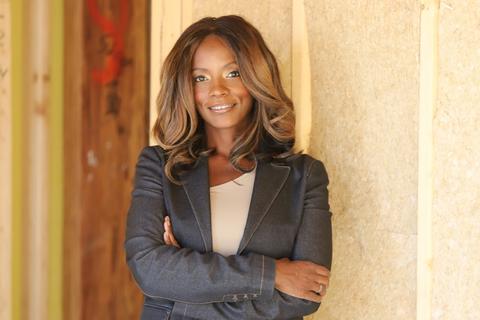 Mechanical engineering alumna Delicia Gunn (BSME '94), recently launched HEMPSULATION®, the debut product of her new venture HEMPSULATION, LLC. HEMPSULATION® is a sustainable building insulation material for commercial and residential use. The non-toxic, negative carbon footprint building material offers thermal, environmental and health benefits surpassing mineral wool, fiberglass, rockwool and other synthetic building insulation products.
"What's behind your walls matters. Choosing a carbon-free building insulation not only affects your individual health, it also impacts the health of the globe. Reducing the construction industry's carbon footprint is key to reducing climate change," said Gunn.
Gunn is the founder and CEO of Indigo Engineered, an engineering firm dedicated to sustainable infrastructure development. A native of Baton Rouge, Louisiana, she became inspired to work on addressing environment and human health issues when a childhood friend was diagnosed with cancer that was attributable to environmental toxins. HEMPSULATION, LLC positions her to develop and support construction materials that are sustainable, environmentally friendly and safe for people and animals.
According to Environment Journal, the construction industry accounts for 38% of total global energy-related carbon emissions. In order to reach net zero, which means cutting carbon emissions to as close to zero as possible, the International Energy Agency estimates a need for a 50% reduction in direct building emissions by 2030. This reduction would equate to about 6% per year.
During her launch at The Showroom in Washington, DC, Gunn challenged the construction industry to prioritize reducing our carbon footprint.
Following her graduation from Howard University, Gunn has led major engineering projects with top clients such as the Smithsonian, DC Sustainable Energy Utility, DC Water, DC Convention Center Authority, DC USA Mall, The Wharf, Architect of the Capitol, City of New Orleans, Doha Hamad International Airport in Qatar, United Arab Emirates, City Center, DC Government, and the Historic Howard Theatre.
Her mission is to promote public and international policies that support sustainable construction practices. Gunn is currently working towards her master's degree in public policy with a concentration in international development at American University.    
Categories
Alumni, College of Engineering and Architecture and Mechanical Engineering