Mechanical Engineering Alumnus Oscar Barton, Jr. Receives 2022 DCCEAS Lifetime Achievement Award
March 14, 2022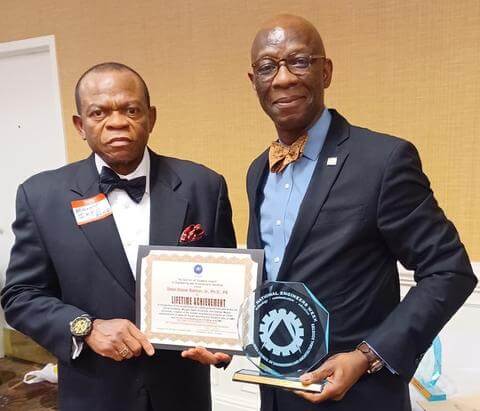 Mechanical engineering alumnus Oscar Barton, Jr., Ph.D., P.E., F.ASME (MSME '87, Ph.D. '93) recently received the 2022 District of Columbia Council of Engineering and Architectural Societies (DCCEAS) Lifetime Achievement Award. Dr. Barton is the first African American mechanical engineering Ph.D. recipient at Howard University and was named dean of the Clarence M. Mitchell, Jr. School of Engineering at Morgan State University in 2020.
"To be recognized for impacting the life of so many young adults in their pursuits of careers in engineering is quite an honor," said Dr. Barton.
According to the DCCEAS website, the mission of the DCCEAS is to help the engineering, architectural, and technically related organizations in the National Capital Region support public service and advance the professions through public interest, scientific and educational pursuits.
Annually during National Engineers Week, the council recognizes its outstanding members and presents awards for their professional and academic accomplishments.
Harry G. Robinson III, FAIA AICP, NOMA (B. Arch. 1966, MCP 1970), former dean of then Howard University School of Architecture and Planning, was previously named recipient of the DCCEAS Lifetime Achievement Award.
 
Categories
Alumni, College of Engineering and Architecture and Mechanical Engineering