Mechanical Engineering Department Chair Nadir Yilmaz Receives National Engineering Educator Award
April 5, 2018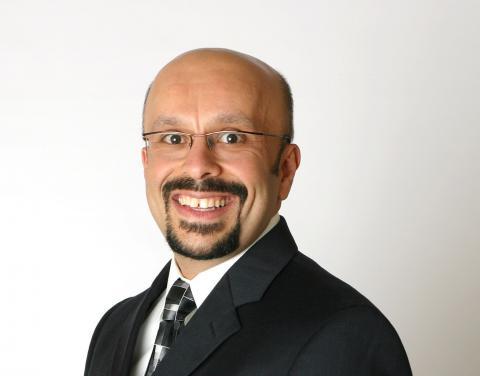 Mechanical Engineering Department Chair and Professor Nadir Yilmaz recently received the 2017 NSPE Engineering Education Excellence Award from the National Society of Professional Engineers (NSPE). Dr. Yilmaz was recognized during ceremonies at the NSPE Professional Engineering Conference in Atlanta, Georgia on July 21, 2017.
The Sustaining Universities Program of the Professional Engineers in Higher Education of the National Society of Professional Engineers has established this award to recognize one engineering educator each year from among all engineering disciplines. This national award recognizes engineering faculty who have demonstrated the ability to link engineering education with professional practice. The recipient must be licensed and have a faculty appointment in an ABET-accredited engineering program.
Dr. Yilmaz is a professor as well as the department chair of mechanical engineering at Howard University, and also a licensed professional engineer and consultant. Dr. Yilmaz is a Fellow of ASME, a Fellow of NSPE and a Fellow of SAE International. He has educated and trained many underrepresented minority and female students via various STEM programs, including the National Science Foundation-funded Alliance for Minority Participation program. He has advised ASME, NSPE, and SAE student chapters to promote the FE exam, PE licensure, and the Order of the Engineer for professionalism and ethics. Dr. Yilmaz received the 2014 NSPE National Young Engineer of the Year Award, given to a professional engineer under the age of 35 in the United States, nationally.
The National Society of Professional Engineers (NSPE) is an American professional association representing licensed professional engineers. It is represented in 52 state (and territorial) organizations and over 400 local chapters. NSPE, in partnership with the State Societies, is the organization of licensed Professional Engineers (PEs) and Engineer Interns (EIs). NSPE serves as the recognized and authoritative expert in licensure, ethics, and professional practice; promotes licensure and assists individuals in becoming licensed; and protects and enhances the value of licensure and the opportunities for the licensed engineer.
Categories
Mechanical Engineering