Microsoft Gift Supports Integrated Cybersecurity and Artificial Intelligence Research at Howard University
April 27, 2022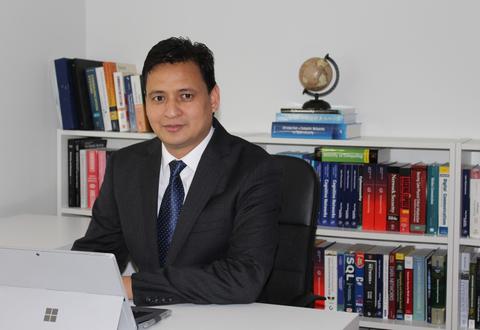 Danda B. Rawat, Ph.D., professor of computer science and interim associate dean for research and graduate studies in the Howard University College of Engineering & Architecture (CEA) and director of the United States Department of Defense Center of Excellence in Artificial Intelligence and Machine Learning at Howard University (CoE-AIML), has received a $200K Microsoft research award to support his integrated cybersecurity, artificial intelligence (AI) and machine learning (ML) research.  
"The CoE-AIML team at Howard University is grateful for Microsoft's generous gift. This gift will help us to support research activities related to emerging topics including integrated cybersecurity and artificial intelligence for the Internet of Things and cyber-physical systems," said Rawat. 
Rawat and his team conduct research that expands trustworthy, reliable, explainable, fair, robust and secure ML algorithms and AI systems for multi-domain systems as well as civilian applications. 
"Professor Rawat's team at Howard University, in concert with the Microsoft team using this gift, produced ground breaking research using Microsoft's Azure platform," said A. Rahman, Ph.D., Strategic Missions and Technologies (SMT) Group, Microsoft Corporation. "Microsoft leads state of the art artificial intelligence (AI) and cybersecurity research through active and fruitful collaborations. Microsoft's continued support will enable exploration and expansion of opportunities to illuminate insights in the growing area of Cyber AI research." 
Essential to advancing the field of AI/ML research and education is the creation of a more diverse and inclusive community with the CoE-AIML team's goal of educating, developing, and sustaining a large, diverse workforce through public awareness, undergraduate and graduate education, and outreach activities. 
Categories
Research, College of Engineering and Architecture and Electrical Engineering and Computer Science