Perfect Timing for CEA End-of-the-Year Student Appreciation BBQ
April 27, 2018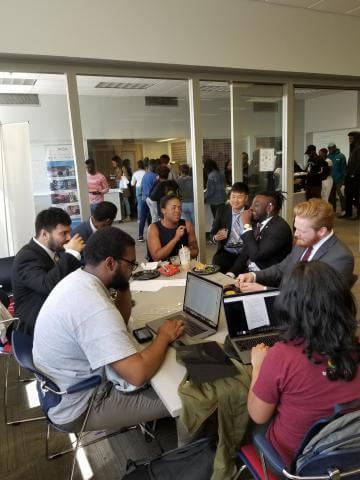 As we close in on another amazingly productive and successful academic year, our student council met with Dean Messac to brainstorm an idea to appreciate our students who are all extremely well-deserving, diligent and hard-working. The result: The CEA End-of-the-Year Student Appreciation BBQ!
The atmosphere was warm, cheerful and relaxing. Students poured in and out between exams; some just finishing up exams, while others were still preparing.
Students thoroughly enjoyed the traditional barbecue menu planned by our student council.
They showed much appreciation towards Dean Messac and Director of Student Services Caryn Cabaniss.
One student gratefully expressed, "We want you to understand how much this means to us. We've been studying and working so hard and this is a welcome break."
Dean Messac would like to thank Student Services and our students for collectively making our first annual CEA End-of-the-Year Student Appreciation BBQ such a big hit!
We wish all of our students the best of luck on their final exams and in every future endeavor!
Categories
College of Engineering and Architecture