Professor Achille Messac Named AAAS Fellow
December 4, 2019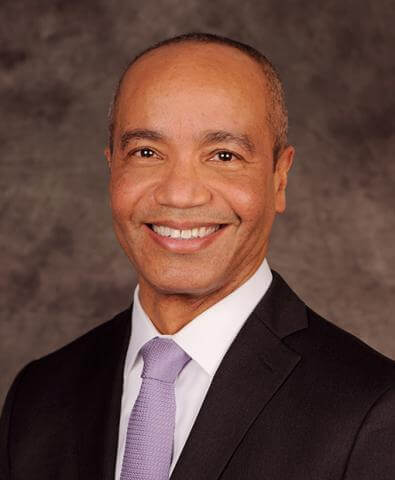 From the Howard Newsroom:
WASHINGTON — Howard University Professor of Mechanical Engineering Achille Messac, Ph.D., has been named a fellow of the American Association for the Advancement of Science (AAAS), an honor bestowed upon AAAS members by their peers. This year's AAAS Fellows will be formally announced in the AAAS News & Notes section of the journal Science on Nov. 29.
"While I am indeed pleased to receive this award; in the truest sense, it squarely belongs to the faculty, students and staff I have had the honor to serve and lead over the past decades as dean, chair and professor at Northeastern University, Syracuse University, Rensselaer Polytechnic Institute, Mississippi State University and Howard University," Messac explains. "My special thanks to the faculty, students and staff, and to my colleagues nationally."
This year, 443 members have been awarded this honor by AAAS because of their scientifically or socially distinguished efforts to advance science or its applications. New fellows will be presented with an official certificate and a gold and blue (representing science and engineering, respectively) rosette pin on Saturday, Feb. 15 at the AAAS Fellows Forum during the 2020 AAAS Annual Meeting in Seattle, Washington.
As part of the section of Engineering, Messac was elected as an AAAS Fellow for distinguished contributions in the field of multidisciplinary design optimization and notable achievements in engineering education administration, particularly in challenging socio-technological settings.
The tradition of AAAS Fellows began in 1874. Currently, members can be considered for the rank of fellow if nominated by the steering groups of the association's 24 sections, or by any three fellows who are current AAAS members (so long as two of the three sponsors are not affiliated with the nominee's institution), or by the AAAS chief executive officer. Fellows must have been continuous members of AAAS for four years by the end of the calendar year in which they are elected. The AAAS Fellow honor comes with an expectation that recipients maintain the highest standards of professional ethics and scientific integrity.
We congratulate Dr. Messac on being awarded this honor!
Categories
Mechanical Engineering