Professor Mohsen Mosleh Leads I-RISE Initiative with $750K ED Grant
March 3, 2020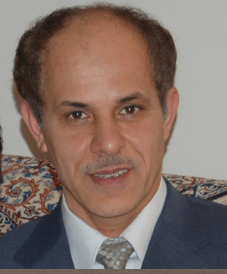 The Howard University Industry-Research Inclusion in STEM Education (I-RISE) initiative is a cross-cutting institutional project. Mechanical Engineering Professor and Principal Investigator Mohsen Mosleh, Ph.D. was recently awarded $750K for I-RISE by the U.S. Department of Education (ED). In concert with the Co-PIs, Dr. Mosleh will improve educational outcomes for underrepresented students in STEM by engaging them in research projects based on actual problems faced by industry partners. The Co-PIs from across Howard University's STEM disciplines are Physics Associate Professor Marcus Alfred, Ph.D., Chemical Engineering Associate Professor Preethi Chandran, Ph.D., Chemistry Associate Professor John A. W. Harkless, Biology Associate Professor Courtney Robinson, Ph.D., Mechanical Engineering Professor Sonya Smith, Ph.D., Computer Engineering Professor Hassan Salmani, Ph.D., Computer Science Assistant Professor Gloria Washington, Ph.D., and Civil and Environmental Engineering Assistant Professor Hessam Yazdani, Ph.D.
The overall goal of the initiative is to develop and provide a research foundation for undergraduate students at the freshman and sophomore levels in STEM disciplines with grade point averages ranging from 2.0 to 3.0. Students will actively participate in faculty-mentored research projects that are defined and led by industry partners. I-RISE will further prepare our students for internship and career opportunities by equipping them with the confidence and necessary research skill set to become leaders in devising innovative solutions to real-world problems.
"Through their ED-funded I-RISE project, the principal investigator, Dr. Mosleh, and his colleagues will motivate and strengthen the academic confidence of an important segment of our STEM student population, namely students with grade point averages between 2.0 and 3.0. One expected outcome would be an improvement in student retention rates and the overall success of our engineering students. It is also of note that the I-RISE project directly supports the university's first strategic priority: Enhance Academic Excellence," says College of Engineering and Architecture Interim Dean John M. M. Anderson.
In addition to the exceptional faculty who will support the I-RISE Initiative, Howard University Alumna Arlene Maclin, Ph.D., a physicist and an experienced academic administrator, will serve as senior project personnel and technical consultant. Her past appointments include research physicist at MIT's Lincoln Laboratory, visiting scientist at the Oak Ridge National Laboratory, program director at the National Science Foundation (NSF), and senior applied research physicist at the Central Intelligence Agency. Dr. Maclin will lead the STEM Professionalization Workshop for students and present at the bi-annual workshops for STEM faculty to provide valuable insight on research mentoring and the most current industry-leading research.
Categories
Research and Mechanical Engineering