Architecture Lecturer Nea Maloo Appointed as Maryland Real Estate Commissioner
May 24, 2022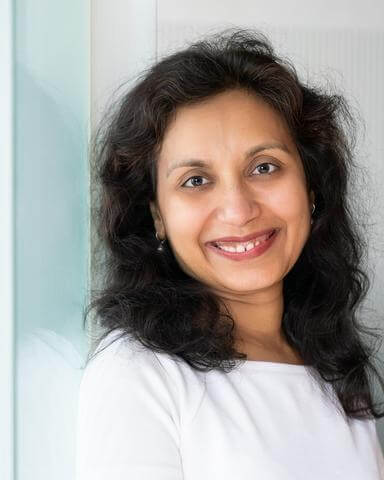 Architecture lecturer Nea Maloo has been appointed as consumer member of the board of the Maryland Real Estate Commission by the Senate Executive Nominations Committee and the Senate of Maryland. Maloo will serve as a commissioner for a term of four years beginning June 1, 2022, as well as for the remainder of the 2018 term.
"It is a great honor to serve the people and be in the room where the rules of real estate are debated to create change for an equitable future. I have an opportunity to see how fair housing in real estate can be impacted," said Maloo.
According to the Maryland Department of Labor's website, the commission was created to protect the health, safety and welfare of the public through examination, licensing, and regulatory activities, to uphold and apply the governing real estate laws and regulations equally to all, to provide courteous, reasonable, and professional assistance, and to impartially conduct disciplinary actions. The commission currently regulates approximately 40,000 active licensees in Maryland.
As one of nine board members, Maloo will be serving both the consumers of Maryland and the real estate licensees that the board regulates. In her capacity as a board member, Maloo is also serving as a member of the Legislative Committee, Education Committee and Application Review Committee, as well as on task forces, such as fair housing and advertising, and wholesaling and investigative panels.
Her role as commissioner will enhance her role as an architecture educator with the experience she will gain in the real estate sector. Howard University students will directly benefit from this experience through her teaching of professional architecture practice and the value of building design.
Categories
Architecture