Howard University Mechanical Engineering Professor Mohsen Mosleh Recognized for Excellence in STEM Mentoring
June 15, 2022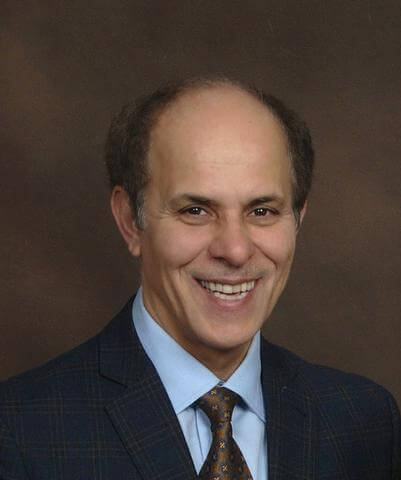 From The Dig (formerly the Howard Newsroom):
WASHINGTON – Howard University mechanical engineering professor Mohsen Mosleh, Ph.D., recently received the Presidential Award for Excellence in Science, Mathematics and Engineering Mentoring. The award recognizes those individuals who have made significant contributions to mentoring and supporting the future of the U.S. science, technology, engineering and mathematics workforce.
"To have my work recognized with this Presidential Award is an extraordinary honor," Mosleh said. "This award affirms that the work to which I have dedicated my professional life – that is, the growth, development and success of my mentees, primarily from underrepresented populations in STEM – is of national importance. Iconic mentors, inspiring students, supportive colleagues and an environment serving minority students all comprise the mentoring ecosystem in which I support and guide my mentees."
Over the course of his tenure in the Howard University College of Engineering and Architecture, Mosleh has participated in the mentorship of more than 150 students. He has also advised 35 postgraduate, graduate and undergraduate students in research. Through the Howard University Industry-Research Inclusion in STEM Education (I-RISE) program, which he established in 2019 with a grant from the U.S. Department of Education, he has directed the mentorship of an additional 115 undergraduate students. The I-RISE program extends opportunities for paid research experience, networking with industry partners, and inroads to professional work to underrepresented freshmen and sophomores in STEM disciplines.
Mosleh incorporates the learning-by-doing methodology in his teaching and mentoring, helping mentees develop technical skills and proficiency as well as mastery in disciplinary research techniques. As mentees gain self-efficacy through mastery experiences, their self-confidence grows as does their sense of belonging in the STEM world.
Categories
College of Engineering and Architecture and Mechanical Engineering