Professor and Chair Hazel R. Edwards Invited to Serve on Docomomo US Awards Jury
May 4, 2020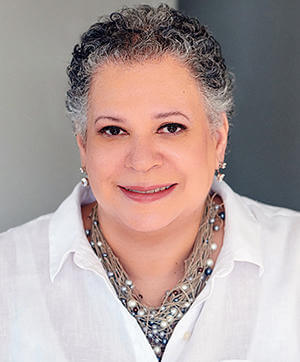 Architecture Professor and Department Chair Hazel Ruth Edwards, Ph.D., has been invited to serve on the Docomomo US 2020 Modernism in America Awards jury. Docomomo US was founded in the United States in 1995, to "share its members' knowledge of and enthusiasm for modern architecture and design". According to the Docomomo US website, this is the seventh year that "the Awards [will] celebrate the documentation, preservation and reuse of modern buildings, structures and landscapes built in the United States or on U.S. territory. The Awards recognize building owners, design teams, advocacy groups and preservation organizations that have made significant efforts to retain, restore and advocate for the aesthetic and cultural value of such places." The five-member Awards jury chaired by Kim Yao, AIA, will announce the winners at a ceremony in New York City on November 12, 2020.
A major component of the organization's exploration of modernism is Tour Day. The 2019 thematic focus of Tour Day was The Diversity of Modernism. The local chapter, Docomomo US/DC, collaborated with the Howard University Department of Architecture to hold Tour Day DC on the Howard University campus in Fall 2019. Howard University Architecture students and faculty, along with Docomomo US members, celebrated the nearly thirty buildings on Howard University's central campus that were built between the 1930s and the 1970s, showcasing architectural styles of the Modern Era. There is strong representation of that architectural period on the campus, but more significant is that the majority of those buildings in that timeframe were designed by African American architects. For example, ten major campus buildings and two campus plans were designed by Albert Cassell along with Louis Fry and David Williston in the late 1920s, and then constructed over a twenty-year period beginning in 1931.
The iconic Howard University gates and fences, as well as the campus landscape plan, were also designed by Fry and Williston. Architects Hilyard Robinson and Paul R. Williams designed at least eight campus buildings in the 1950s. Their work includes the Howard H. Mackey Building which was built in 1957 for the School of Law. The Howard H. Mackey Building has housed the Architecture program since the 1970s.
Dr. Edwards also served as chair of the Montgomery County Planning Department 2019 Design Excellence Award Jury. The purpose of the award is to honor projects that reflect the best and most exceptional urban design, architecture and landscape architecture that support greater quality of life, economic opportunity and environmental sustainability in the county.
Categories
Alumni and Architecture